Name: Oscar Alaniz
Role: IT Coordinator
Years with Nordic Naturals: 18
What do you do at Nordic Naturals, and what do you like best about your job?
I'm one of three IT technicians at Nordic Naturals. My role is technical support for the 200 or so employees we have here. I'm a problem solver. What I like best about my job is figuring out the quickest, easiest way to solve a technical problem someone is experiencing. I also spend a lot of time making sure our network doesn't get compromised. I'm like the bouncer at our virtual front door, always thinking about security.
Where did you grow up, and how has that place influenced you?
I grew up right here in Watsonville. Born and raised. When I was younger I wanted to live in San Francisco for a while, but I quickly realized how expensive that would be. Watsonville just seemed like an all-around, laid-back, good place to live. Plus, all my family is here. And you can't beat the weather.
What personal accomplishment are you most proud of?
I started out here in customer service. I ran our early warehouse. And then I pretty much taught myself IT support. I had always been interested in computers, I bought my first computer with my own money when I was 17. When the need came up here, I was fortunate enough to train with a couple of really great IT people, and the rest I learned myself. I'm getting my IT certification now, years after I've been doing the job. So I guess I see teaching myself without any formal job training as an accomplishment.
What is something about you that few people know? Do you have any hidden talents?
Two things. First, not many people know I volunteer with my daughter's elementary school. I help them with a lot of their online communications needed for fundraising. Before doing this, which started out as a dare from my wife, I just assumed that being a public school they would have enough money. But the reality is that they are severely underfunded. They have to do fundraising just to keep up with basic school maintenance. Second, I collect comic book memorabilia. Superheros, die cast metal transformers from the 1980s, mini dioramas, and constructor sets. I was a kid in the '80s, and comics and cartoons were my life. To me it's a hobby that connects me back to my childhood.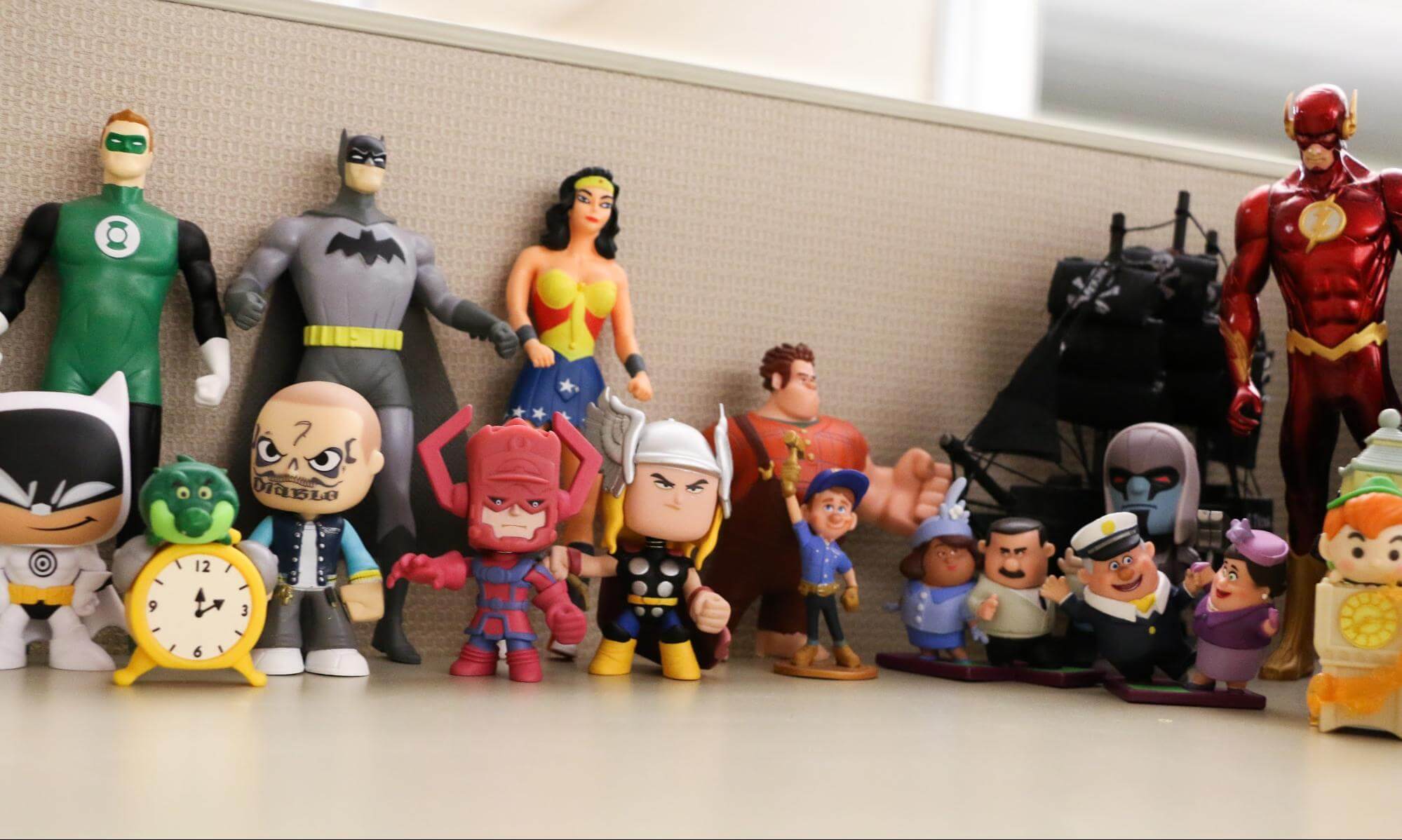 What Nordic Naturals products do you take? Any observations you'd like to share?
I take Ultimate Omega and EPA for overall health benefits. My wife also takes Ultimate Omega, and my daughter takes the Nordic Berriesmultivitamins and the Nordic Omega-3 Gummy Fish. I think it keeps us all healthier in general.
What does living "healthfully" mean to you?
Having hobbies outside of work. I see my hobbies as a healthy distraction. Thinking about comics and action figures mellows me out. It's a good stress reliever. Too many people don't know how to turn off their work lives, and that causes problems. Also, not sweating the small stuff. Keeping things in perspective is an important life skill.
YOU MAY ALSO ENJOY
show some love
like this article, and we'll post more like it!
6