Photo credit: William Hauser Photography
We all "fall" in life. Sometimes, we fall spectacularly, and it takes more than a weekend of self-care to recover our physical and emotional wellbeing. But how we frame life's setbacks—the way we think about what has happened—can have a big impact on how quickly we rebound. Take Caroline Olsen, professional motorcycle racer and Nordic Naturals brand ambassador. Caroline recently landed in the hospital following a particularly brutal racing crash. Her outlook on both the accident and the way forward is inspiring to any of us who've ever suffered serious setbacks of our own.
I'm a professional motorcycle racer competing in America's national road racing series against some of the fastest guys and girls in the country. MotoAmerica is a mix of up-and-coming young racers, world-class athletes, and foreign dreamers like myself. I had raced motorcycles for 5 years and just turned 23 when I packed my belongings and left my home in Norway to compete in the U.S. I was adventurous, hungry, eager to learn, and ready to chase my American dream.
I'm extremely fortunate to race motorcycles and do what I love for a living, but it doesn't come without a price. I've been involved in two big accidents since coming to America. In 2013, I got hit from behind during a mass crash off the line at the AMA race at Road America and crushed my right shoulder. It cost me two major surgeries and more than two years of recovery, but by 2016 I was back racing.
Then, in September 2017, I crashed again during the 9th round of the MotoAmerica championship at the New Jersey Motorsport Park. This time, it was a situation where I suddenly found myself with no brakes. I was coming down the front straightaway, flat out in 6th gear, when I reached for the brakes and nothing happened. My lever went to the bar, and my bike kept going. I don't remember anything after that.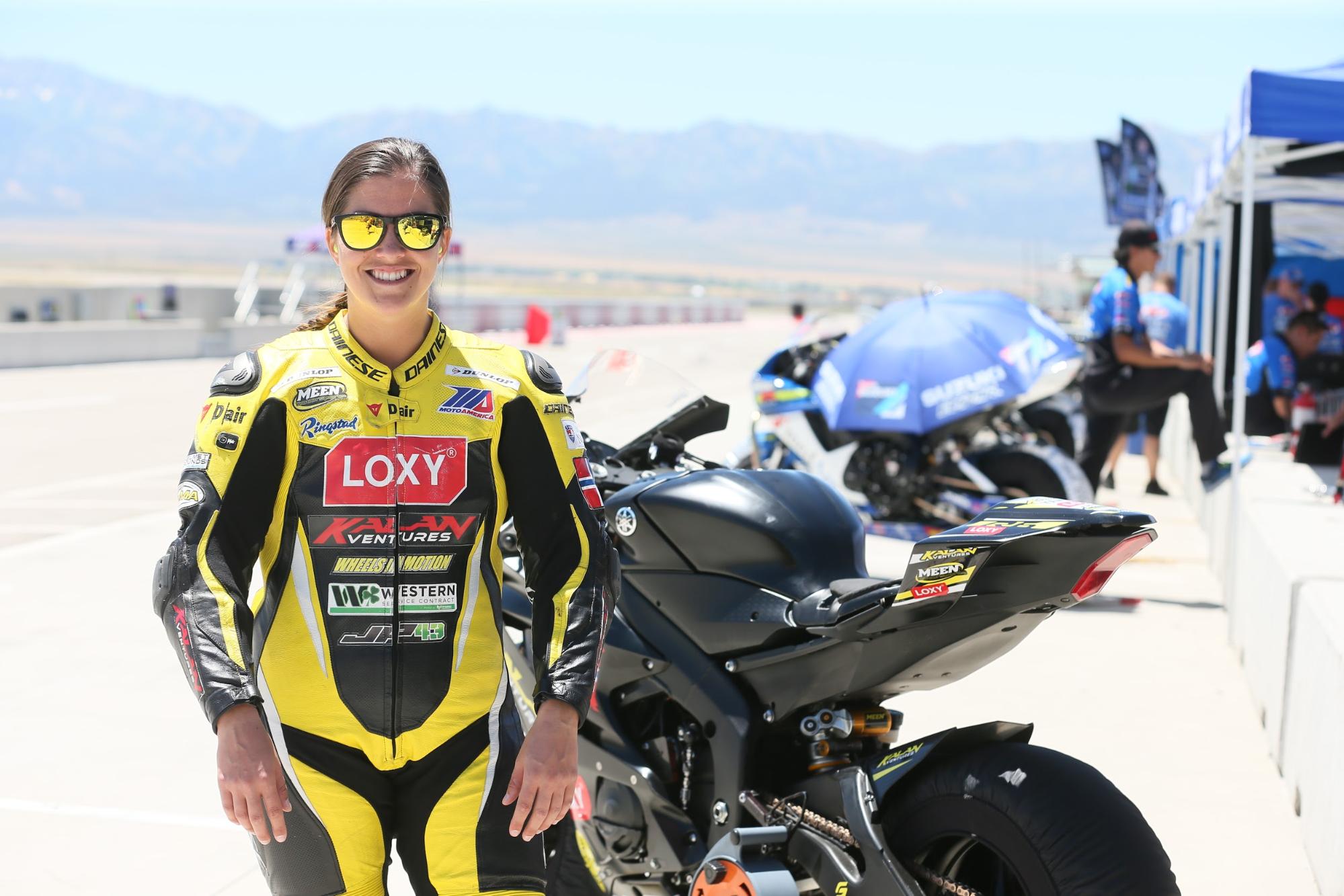 Photo credit: Brian J. Nelson
Falling with Style
I've seen riders lose their brakes, and the thought had crossed my mind—how would I react if that ever happened to me? Would I even have time to react? I realized after my accident that I had done everything right. In that critical moment, I knew I had to crash the bike to scrub off speed. So I hooked a left onto the grass so my bike would crash before we both hit the tire wall.
I woke up late Monday morning in Atlantic City Regional Medical Center. I had tubes down my throat and I quickly realized a machine was helping me breathe. Tears began rolling down my face; I was so scared yet so happy to see my coach, Jason Pridmore, and two of my good friends sitting next to my bed watching over me.
My lungs were bruised, and I had broken my collarbone, two vertebrae, and my fibula just below the knee. But I felt fortunate that I had escaped without any serious long-term injuries. It was crucial to have good people on scene, and I feel very grateful for the fire and ambulance first responders, the workers and medical staff at New Jersey Motorsport Park, and the medical center's trauma staff, who took such great care of me.
Even with my family being on the other side of the globe I never felt alone. I have some amazing people in my life, and I couldn't ask for a better support network. My coach Jason, who is as solid as they come; my friends Liz and Nick, who put their lives on hold to support me in every way they could; Benny Solis, Senior, and the whole H35 team, who visited me at the hospital every day. The support and well-wishes from family, friends, sponsors, and fans has been a tremendous help getting through this experience. I'm no longer recovering only for myself, but for everyone who has stood by and cheered me on.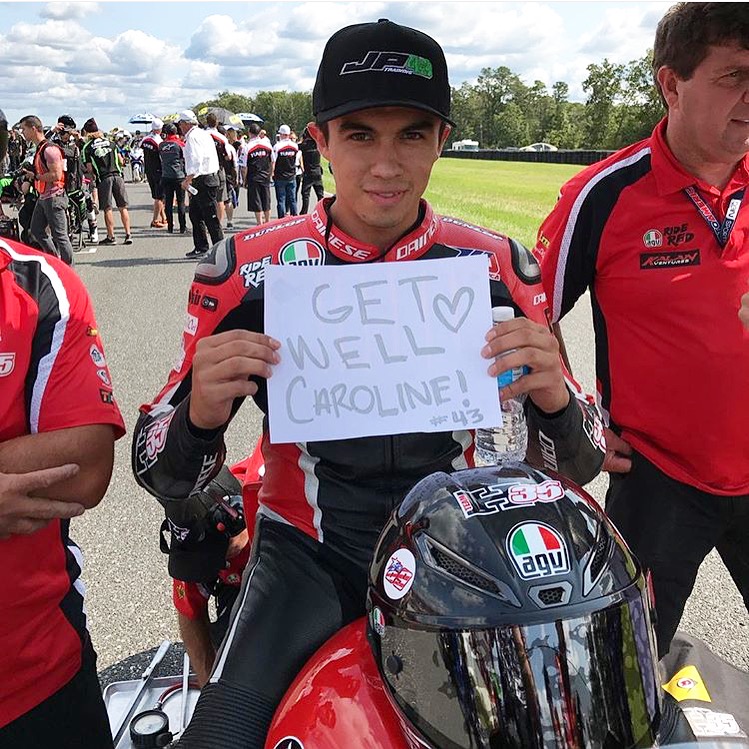 Recovering Boldly
Crashing is almost inevitable when you race. We always want to improve, and we always want to go faster. We are so close to our physical limits that at some point we're likely to go over that limit. But that's ok; you learn from it and get better.
Facing and overcoming adversity has not only shaped me as a rider, but as a person. The inner drive to not give up, the stubbornness to not let injuries decide when I should quit racing, and the love for the sport has kept me going. What would happen if everyone gave up as soon as things got rough?
After four years, I'm still chasing the same dream. It's not in my blood to give up, and I've been through too much to stop now. I still have goals I want to accomplish. While my body is healing, my mind is already focused on the 2018 season. I have no doubt I'm going to race motorcycles again. For me, it's not down and out, but onwards and upwards.
YOU MAY ALSO ENJOY
show some love
like this article, and we'll post more like it!
2